We are damp experts, let us advise how to solve this common problem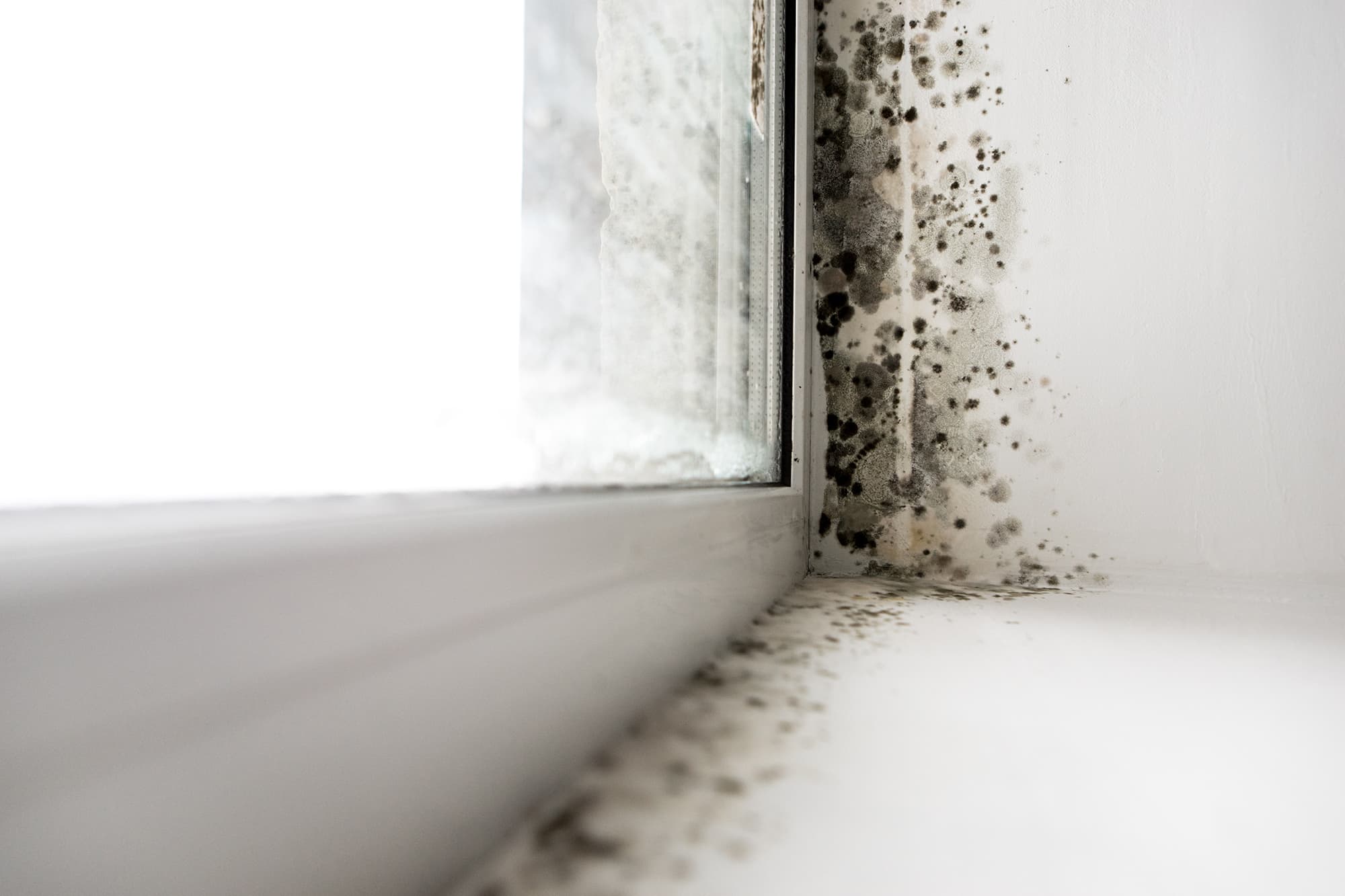 As we all know, the winter weather brings cold and dampness to everywhere, including into our homes. No one likes this. It's freezing, most likely raining and you just want your home to be free of any of these winter blues. These changes in the weather can bring many problems to your home, including damp and condensation.
Modern houses are like sealed boxes. Moisture created every day from showering, cooking, laundry drying and even breathing builds up. When the weather gets colder, moisture condenses on cold surfaces like windows or unused room walls. A dehumidifier attracts this excess moisture and collects it in a water container for safe disposal. Condensation and excess moisture can propagate damp and mould growth. Both of these can impact your health and damage your home. Excess moisture can penetrate your walls and wall cavities causing interstitial condensation which damages the structure of your home.
Excess moisture is always attracted to the coldest point in the house. During winter this is usually a window, where the external temperature cools the glass. The excess moisture in the house then condenses on the cold window and you get unsightly condensation. A dehumidifier stops this by becoming the coldest point in the house. So, the moisture is attracted to the dehumidifier and trapped into a water container so it can be safely disposed of down the sink.
Condensation and dampness in an occupied home
Even though dampness or condensation may only be a problem in one part of your home, the source of this excess moisture will be coming from a number of places. The bathroom, the kitchen and people in general generate the most moisture in the home. Your entire house generates excess moisture and, in most cases, the best solution is a compressor dehumidifier with an average extraction rate of around 18 litres. If you have a particularly small home, with just one person and lower capacity, dehumidifiers with an extraction rate of 12 to 15 litres will be sufficient
Protecting property in an unoccupied space
Items that are stored in garages or outbuildings also need to have a dehumidifier to prevent deterioration, damage, dampness or mould from forming. The ideal Relative Humidity to prevent damage is below 50%. If there is no heating in the space and the space is reasonably well sealed, then any type of dehumidifier will be satisfactory, providing it has a reliable humidistat. A thermos-electric dehumidifier may be sufficient, although it has a higher running cost.
How much water needs to be removed?
The main factor in determining the amount of moisture that need to be removed is the number of people living in the property and how much excess moisture they produce. Ebac dehumidifier have been optimised for the UK climate and as such will take out more water than other brands at UK conditions and will do so with lower running costs.
Ebac design and manufacture domestic dehumidifiers that are the market leaders in the UK. Ebac design and manufacture commercial dehumidifiers that are sold around the world. After 48 years in the business, Ebac is now the market leader in dehumidifiers in the UK and across the world. We have a 5-star rating on Trust Pilot and have 48 years of experience making both domestic and industrial dehumidifiers.