This is critical when you choose a large dehumidifier to control costs and performance.
1. Running costs are key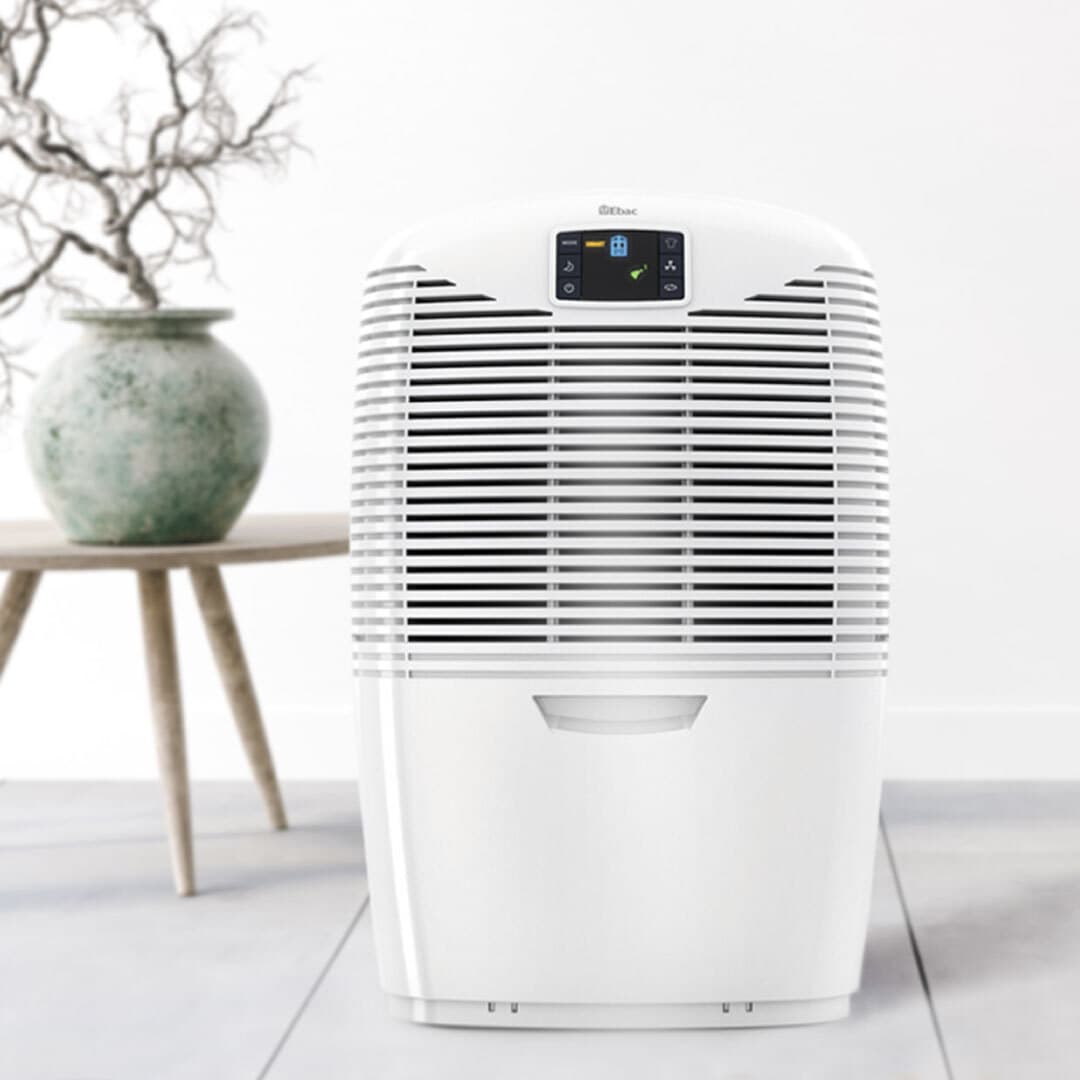 Running your dehumidifier can be expensive if you don't know what you are looking for. Large dehumidifiers have much higher running costs and are not always necessarily better for your needs.
2. How to choose the right dehumidifier
There are two main types of dehumidifier – compressor and desiccant. Many people think desiccant dehumidifiers are better just because they have a higher extraction rate. However, compressor dehumidifiers are much more suited to domestic applications. Read more about the difference between desiccant and compressor dehumidifiers here.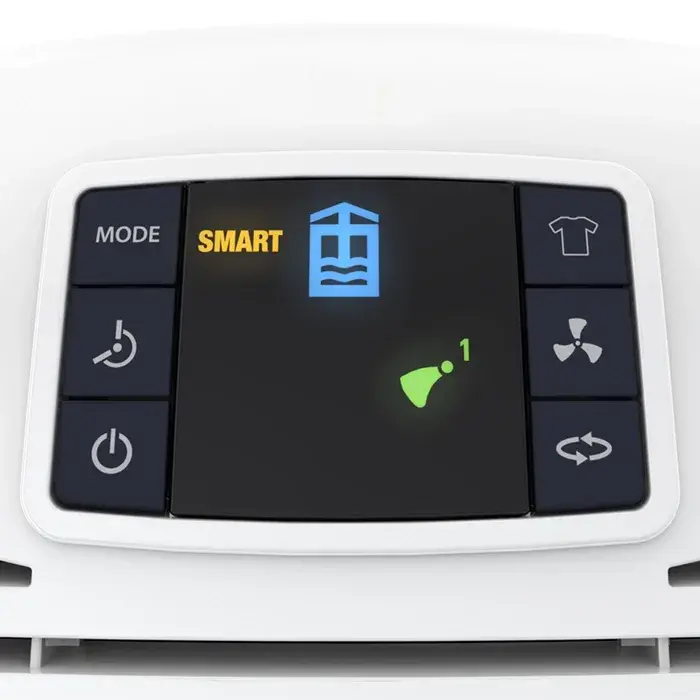 3. Control system is key
A dehumidifier with a manual humidistat has to be changed by you throughout the day. If it isn't right, it won't do what it is meant to and will be wasting energy and money. That is why Ebac scientists developed Smart Control.
Smart Control works by constantly monitoring the conditions in your home. Ebac's Smart Control gathers data from the air in your house and automatically adjusts operation to match the need rather than to control an arbitrary relative humidity. Smart Control guarantees that the dehumidifier runs enough to prevent dampness and condensation but not too much to waste large amounts of electricity.
Smart Control personalises your dehumidifier to your home.
4. The water container is very important
The water container is very important. You will be emptying it every day so must make sure it is easy to use and empty. The water containers in Ebac dehumidifiers are fully enclosed with a handle to make this process as simple and quick as possible.
5. Make sure it is made for the UK climate
Today most dehumidifiers are made in China and are made to a specification that suits all European countries. The UK has a wet, temperate climate, not suffering from extremes of heat or cold. Our weather means that we suffer from condensation and dampness in the winter.
Ebac dehumidifiers are configured differently to work in UK homes to control condensation compared to working in tropical conditions. Our 35 years of extensive experience, expert knowledge and on-going research allow us to ensure Ebac dehumidifiers are the most effective within the UK.
6. Look for quality components
Ebac dehumidifiers are made with high-quality ABS polymers and chassis to ensure that your dehumidifier runs effectively and smoothly for 10-15 years.
After looking at these 6 criteria, head over to ebac.com to see which dehumidifier suits your needs.