So quiet you can run at night, quiet dehumidifiers are key.
A good control system is key. Without this, energy and money are being wasted. At the same time, your dehumidifier won't be performing to the highest of its capabilities.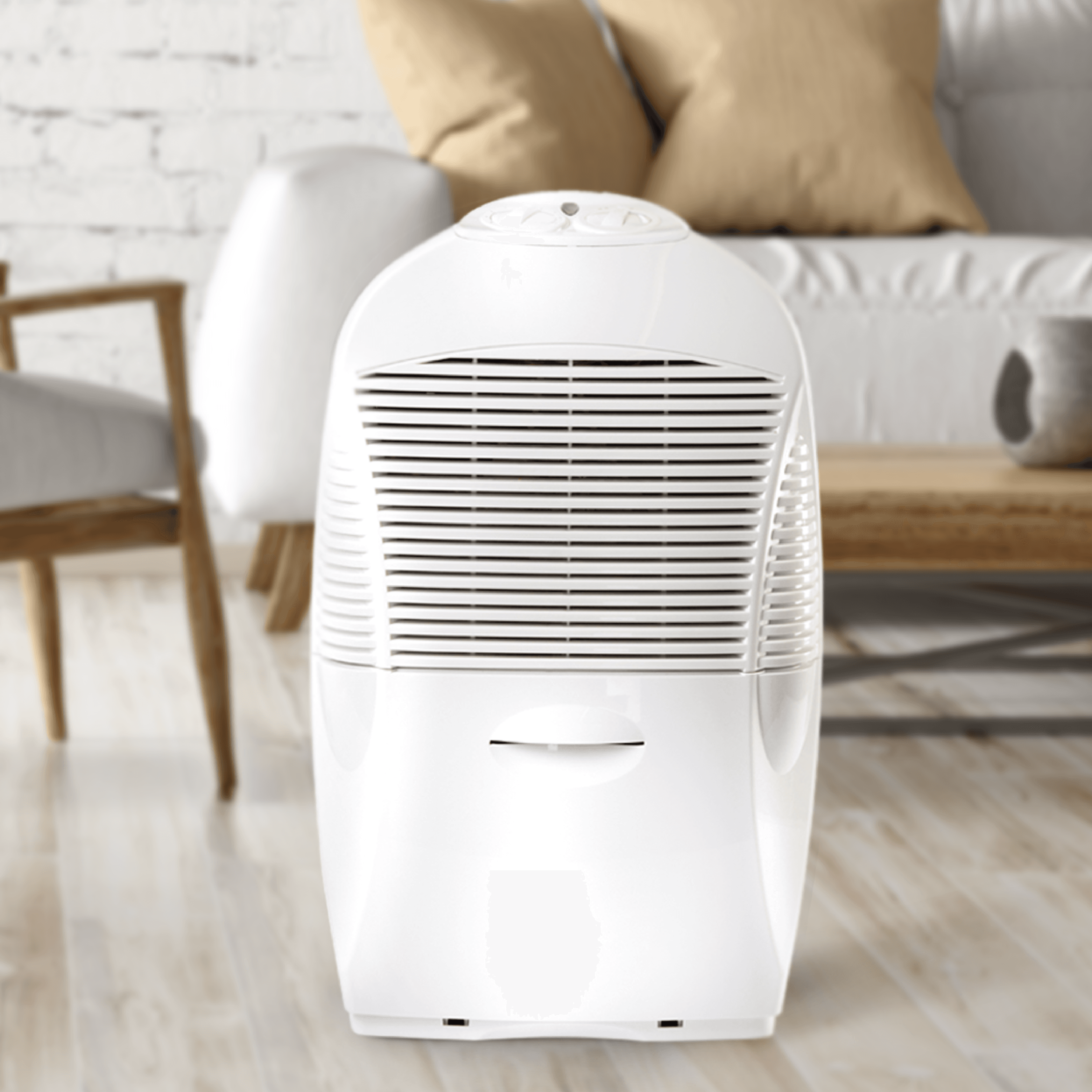 Humidistat – an old-fashioned way of control
A humidistat is like a thermostat. The humidistat is affected by the relative humidity and switches the dehumidifier on when the relative humidity increases. Most dehumidifiers use a humidistat which needs to be adjusted. These humidistats can be either electronic or mechanical. The problem with adjustable humidistats is that they need to be reset several times a day otherwise there will be times that they are running when they don't need to or off when they should be on. This is because the Relative Humidity naturally changes throughout the day and moisture needs to be removed throughout the day by different amounts. A humidistat which is set too low will keep running even though it has removed all the excess moisture and thereby wasting electricity. A humidistat which is set too high will not run enough and not control the moisture levels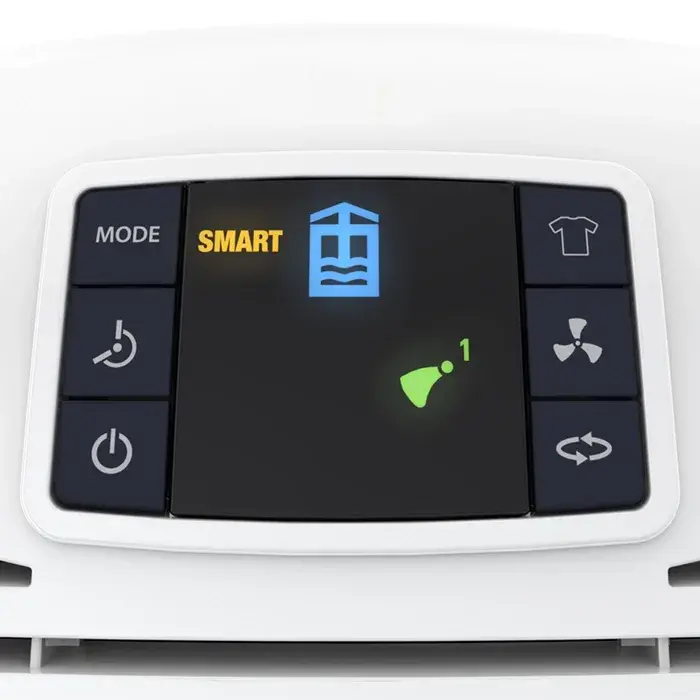 Relative Humidity (RH)
When controlling condensation and dampness in an occupied home, there is not a fixed optimum Relative Humidity, like 50%, to maintain. In order to run efficiently, a humidistat needs constant adjustment. The appropriate relative humidity varies through the day based on factors such as the external temperature, moisture created and temperature in the home.
The dew point varies
Compressor dehumidifiers designed to work well in UK homes in the winter months need to have a lower evaporating temperature because of the low prevailing dew point. This is a reason why a good defrost system is vital. Compressor dehumidifiers designed to work in higher temperatures and/or Relative Humidity should evaporate at higher temperatures because of the prevailing high dew points. This is why you cannot assume that a dehumidifier that performs well at say 21C and 60% will perform at the more lower temperatures and or Relative Humidity which apply for the majority of the time in UK homes during winter months.
Fixed RH – completely pointless
The optimal Relative Humidity (RH) to prevent damp and condensation varies throughout the day and is dependent on many things. The outside temperate, the internal temperature the activities of the occupants of the house. Therefore a control system with a fixed Rh setting is completely pointless. Sometimes it will run the dehumidifier when it doesn't need to run – thus wasting money. Other times it will not run when it should be thus not preventing damp and condensation.
You need Smart Control
An automatic control like Ebac's Smart Control handles adjustments automatically. Ebac's Smart Control gathers data from the air in your house and automatically adjusts operation to match the need rather than to control an arbitrary relative humidity. Smart Control guarantees that the dehumidifier runs enough to prevent dampness and condensation but not too much to waste large amounts of electricity.
Ebac's Smart Control system reduces running costs to just 30p per day. Smart control is a fully automatic digital humidistat. It constantly monitors the levels of moisture in your home and automatically controls the dehumidifier to ensure it is switched on only when it needs to be. Smart control will solve your condensation and damp problems in the most efficient way, with energy savings of between £30 and £55 per year, every year. It is super intelligent and can determine that even if the RH is low, there still may be excess moisture and vice versa.
By making sure that your dehumidifier has a great control system, like Ebac's Smart Control, you could be saving yourself so much money and ensuring that your home is moisture-free all day, every day.