Improve your Home Air Quality
The permanent, energy-efficient solution to
condensation, dampness, and mould with Ebac
MVHR and DHR solutions. Simple and cost-effective solutions with full UK manufacture,
installation and support. Call our team today
for advice on 0333 880 3427
88% Heat Recovery
Fresh, dry air without
the heat loss of
standard ventilation
CO2 Sensor
Protect your home with
real time monitoring
Fresh Air in Summer
Heat recovery bypass
to introduce cooler air
in summer
Acoustic thermal lining
32mm lining to give
quiet operation with
special absorption
design
Made in Britain
All manufactured to
very high standards
here in the UK
G4 Air Filters
Removes pollen, pollution and
dust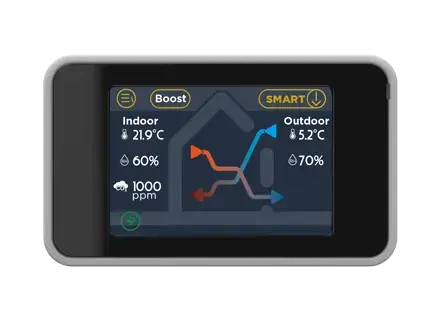 Analyses external air
Temperature and Absolute
Humidity are measured
Analyses internal air
Humidity, temperature and flow rate are analysed
Excess moisture & CO2 removed
Smart Control automatically determines the right levels of purged air
Patented Smart Control system
AI removes enough air to solve the moisture problems - no more no less. Other systems remove more air that is needed and expel more heat than necessary.
Why Choose Ebac Ventilation Service?
Expert Advice & Home Survey
Our team of engineers will analyse your specific
issues and house then recommend the right
solution. Our team will recommend the most
appropriate solution and installation plan.
Expert System Design
Our highly skilled system designers will
design the optimal ventilation system for
your house in the most economical way.
National Installation
Our highly experienced team will then
visit your property and install the
system - usually in around one day.
We handle the entire process from start to finish
Expert Installation Team
Ebac installation engineers are highly
skilled and approved experts. Taking
great care to implement the best
solution for your home.
1

SMART CONTROL

Ebac's patented control saves on running costs compared to other domestic dehumidifiers.
2

COMPACT DESIGN

Discreet, compact and built with a high quality robust steel casing to ensure quiet operation.
3

EFFICIENT HEAT RECOVERY

88% heat recovery ensures money spent on heating your home doesn't go to waste.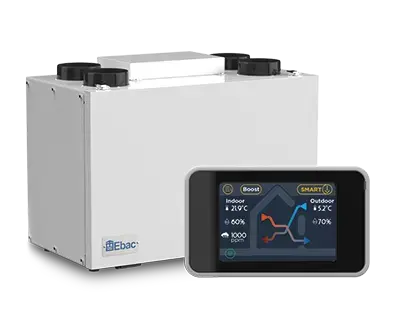 4

FRESH AIR IN SUMMER

When the temperature increases in the summer, switch off heat recovery to circulate cooler air.
5

SMART DEFROST MODE

Integrated, automatic frost protection activates during lower temperatures to ensure effective operation all year round.
6

TOUCH SCREEN MONITOR

Monitor live temperature, CO2 and humidity levels and be reassured that your indoor air quality is under control.
Over 50 years of experience in ventilation
From the channel tunnel and the British Army,
the global construction projects and the London
Underground, Ebac ventilation systems are
100% manufactured in the UK.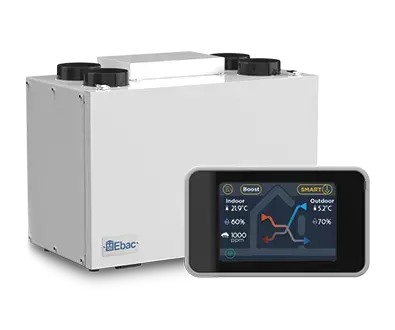 Ebac MVHR
Mechanical Ventilation with Heat Recovery
Ideal for new build projects
Full home ventilation
Ebac DHR
Dehumidification with Heat Recovery
Solves all condensation, damp and mould issues
Fast and easy installation in hours
The Smart Control Advantage
Ebac's MVHR system has been developed with energy efficiency at the forefront with operating models to both conform with building regulations and offer significant running cost saving with Smart Control. Unique to Ebac, Smart Control adjust airflow and performance levels based on live reading from the building's internal climate, ensuring operation only when required to reduce energy use and deal with humidity issues in the most energy-efficient way.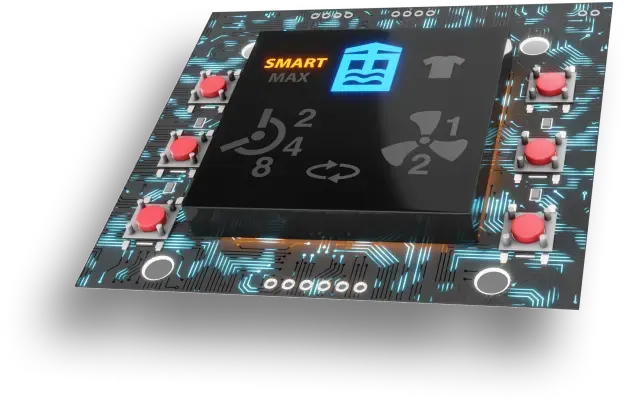 Save up to £150 per year
on running costs
Since 1972 Ebac have been developing ventilation systems for customers all over the world. From commercial and residential applications through some of the most complex and difficult settings environments.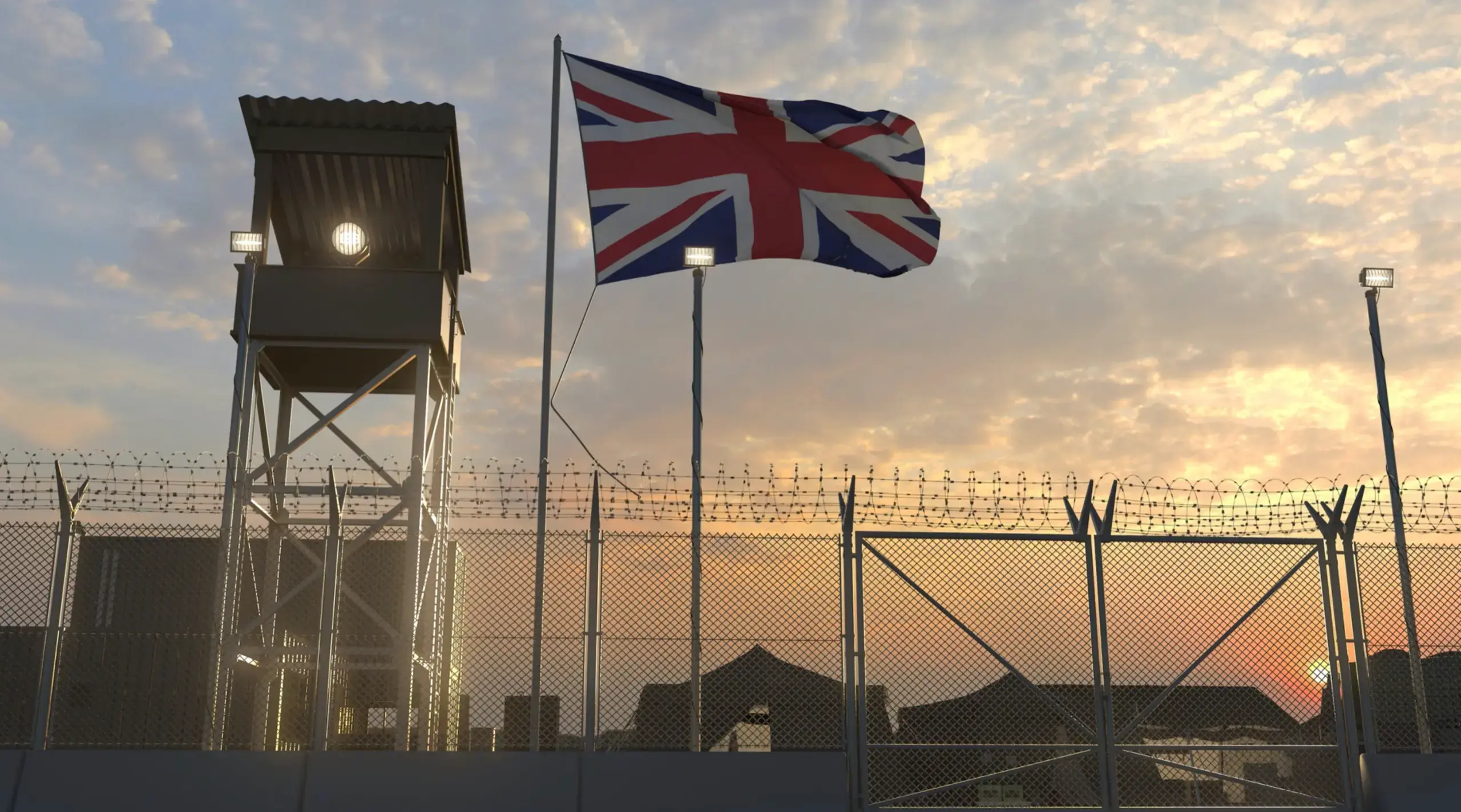 The British Army
In 1991 Ebac engineered the ventilation systems to protect the British Army field hospitals in the gulf war.