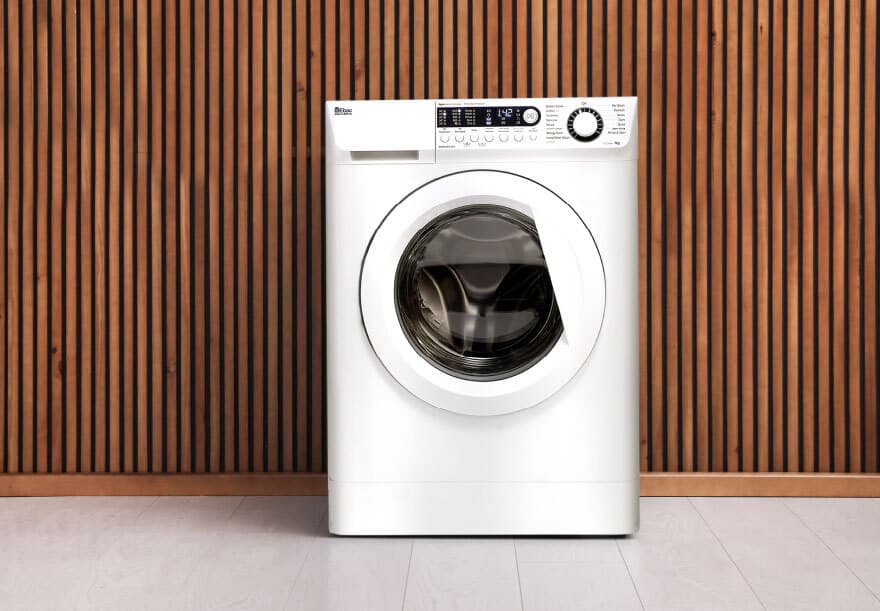 There are many reasons why you should choose a higher quality washing machine that costs a little more compared to the cheaper models. The main reason that you should buy a higher quality washing machine, is that it will last longer and do a better job than the cheaper models.
Cheaper models may do an okay job initially, but as time progresses the components that are used will degrade faster and performance will fail. Your clothes won't be washed as well and ultimately the machine will stop functioning at the required standard much faster than when you choose a higher-quality washing machine.
Higher quality washing machines are built to a higher standard of specification with higher quality components and higher quality manufacturing - this means that the performance of the washing machine starts at a higher level and washes clothes better, more efficiently, using less energy and maintains that level of performance for far longer.
Indeed, an Ebac washing machine will outperform and outlast a cheaper model from well-known brands by up to two or three times the duration. A cheap washing machine at around £300 may start two degrade its functionality after two or three years. An Ebac washing machine is built to last ten years and maintain a similar level of performance for all that time.
In order to maintain that level of performance, you would have to buy three of the cheaper models to match the same performance levels of the Ebac washing machine.
There is also the other consideration of cheaper washing machines when they do fail are unrepairable, they have sealed components. They have disposable parts. The drum is a one-piece sealed drum and the bearings can't be replaced. When they do fail, they have to be thrown away and not only does this have a huge financial cost - it also has an environmental cost because those washing machines invariably end up in landfills.
When you buy a high-quality washing machine like Ebac it will need to be serviced after a period of time - as all moving equipment does - but all of the parts in the Ebac washing machine are repairable and replaceable. If you happen to damage it or you need to service it - all those parts are freely available. The parts can be changed and replaced, elongating the life of the washing machine even further and reducing the impact on the environment.
We would always recommend that you should choose the highest quality washing machine you can afford. It will last longer, do a better job for longer, and save you money in the long term.