Smart Control reduces dehumidifier running costs
Deciding which control system your dehumidifier will have is a crucial step. Here we have outlined the different types of control system so that you can see the differences and decide which is best for your needs.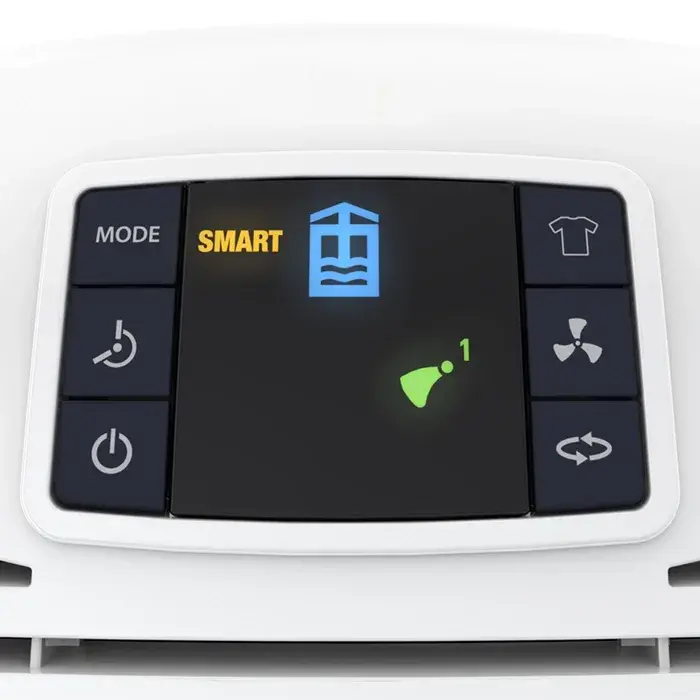 There are two main types of control systems. The first is a manual humidistat. A dehumidifier with a manual humidistat has an adjustable dial which works similar to a thermostat. You select the relative humidity setting and it will switch the dehumidifier on and off to maintain that setting. However, to prevent condensation and damp, the dehumidifier ideally needs to operate at both low and high relative humidity to remove moisture. You therefore need to frequently adjust the manual humidistat to ensure that the dehumidifier runs when it needs to.
At Ebac, we have developed a new, fully automated control system – Smart Control. It constantly monitors the levels of moisture in your home and automatically controls the dehumidifier to ensure it is switched on only when it needs to be. Smart Control will solve your condensation and damp problems in the most efficient way, with energy savings of between £30 and £55 per year, every year. It is super intelligent and can determine that even if the RH is low – there still may be excess moisture and vice versa. Smart Control functions the same as a manual humidistat, but it does all of the changing and altering so you don't have to.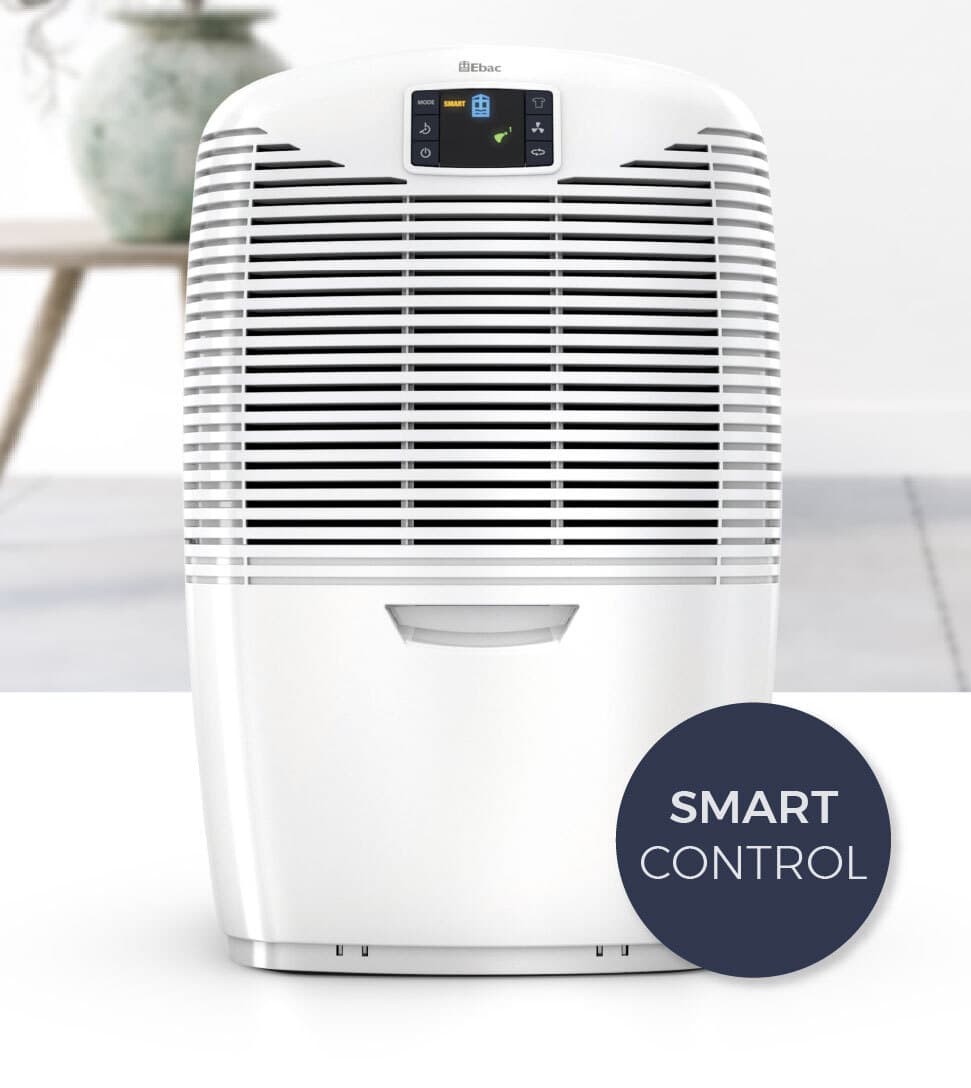 Other less common dehumidifier control systems include continuous operation and an electronic humidistat. Continuous Operation means that the dehumidifier has a basic on/off switch and has no way of measuring relative humidity. When switched on, it will run continuously until it is switched off. This is the least energy efficient system, as the dehumidifier will continue to operate when it no longer needs to. Also, if you forget to switch it back on, the moisture levels will increase and you will experience condensation.
An electronic humidistat works exactly the same as a manual humidistat but instead of a manual dial, it has press buttons and a digital readout.
For you, we recommend Smart Control. It is the most cost-efficient and energy-efficient control system that you will find on any dehumidifier, saving you up to £60 per year.